Vendors I Love
Vendors I Love
Last Updated on Tuesday, 05 August 2014 03:33 Written by Administrator Friday, 08 August 2008 23:32
We have had the pleasure of working with many wonderful wedding professionals throughout the years, and we are always looking for vendors "that go above & beyond" to recommend to our brides and clients. The following is a list of vendors we absolutely adore working with....
Flowers By Shelley www.flowersbyshelley.com (440)442-4444
Hunter Photographic www.HunterPhotographic.com
( 216) 526-1675
Lane Baldwin Photography www.lanebaldwinphotography.com
L' Nique Linen Rental www.Lnique.com
Vince Iannaggi (216) 986-1600


Michael Angelo's Bakery and Chocolatier Michaelangelosbakery.com
(440) 526-0499


Creations Unlimited- Bird cage veils, feather accessories, Hair accessories and more...
Ourcreationsunlimited.com
Lisa: (440) 667-6080
Sun Rental www.sunrental.com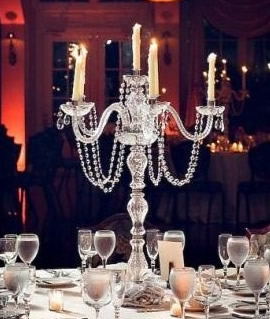 Rent these Candelabras for your wedding or next elegant special occasion. Also ask about our Uplighting packages...
"The bride and bridesmaids looked amazing and I was complimented repeatedly, how awesome I looked along with the girls. Thank you so much for your talent and care, in making Lauren's wedding day dreams come true. We were so glad you were a part of our special day."
--Diana, Shaker Heights OH.